Welcome to the enchanting coastal haven of Benidorm, a sun-drenched gem nestled along Spain's Costa Blanca. From its stunning beaches and vibrant nightlife to its rich cultural heritage and thrilling activities, Benidorm caters to every traveler's desires. Join me on this exploration as we reveal the charms of this Spanish paradise, providing valuable insights and tips to make the most of your unforgettable adventure.
Beach Bliss: The Allure of Benidorm's Pristine Coastline
No visit to Benidorm is complete without indulging in the beach bliss it offers. With its three iconic beaches – Levante, Poniente, and Mal Pas – Benidorm beckons sun-seekers and water enthusiasts alike. The soft golden sands, crystal-clear waters, and top-notch facilities make these beaches perfect for relaxation and fun. Whether you prefer basking in the sun, swimming in the azure Mediterranean waters, or partaking in exhilarating water sports, Benidorm's beaches promise a rejuvenating seaside experience.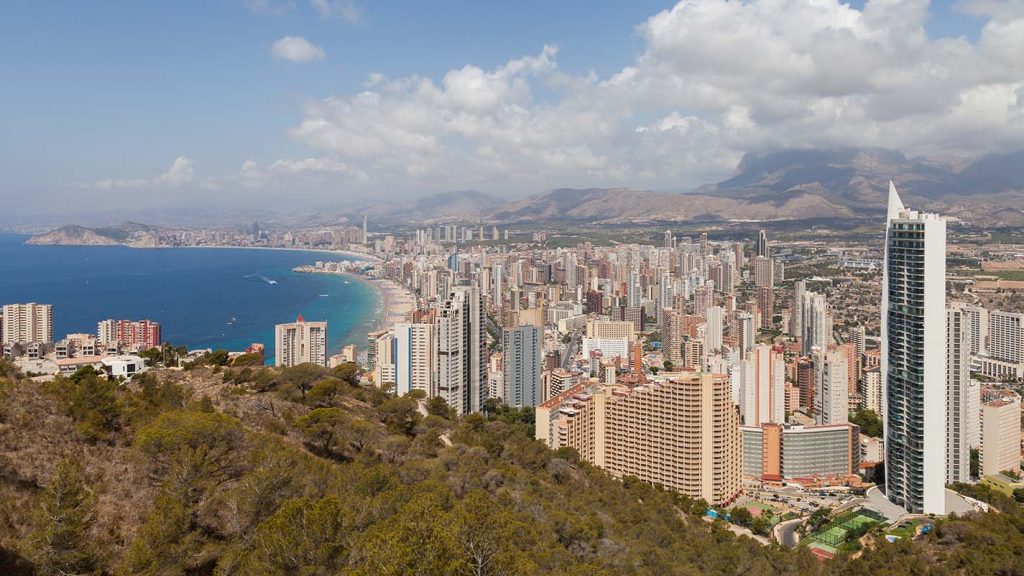 Unveiling the Old Town: Immersing in Benidorm's Rich Heritage
Step back in time as we explore Benidorm's historic Old Town, a captivating area brimming with cultural charm. Wander through cobblestone streets adorned with vibrant bougainvillea, and discover architectural gems, such as the iconic Balcon del Mediterraneo. The Old Town offers a delightful blend of traditional Spanish culture and modern vitality. Savor local delicacies in tapas bars, relish refreshing sangria in cozy cafes, and immerse yourself in the lively atmosphere of bustling markets.
Thrilling Adventures: Embracing Excitement in Benidorm
Beyond its tranquil beaches and historical sites, Benidorm caters to thrill-seekers with a plethora of exciting activities. Experience an adrenaline rush at Terra Mitica, a sprawling theme park boasting thrilling roller coasters and rides inspired by ancient civilizations. For wildlife enthusiasts, Mundomar and Aqualandia offer opportunities to interact with marine creatures and enjoy exhilarating water slides. Don't miss the chance to explore Benidorm's underwater world through snorkeling or scuba diving excursions with local operators.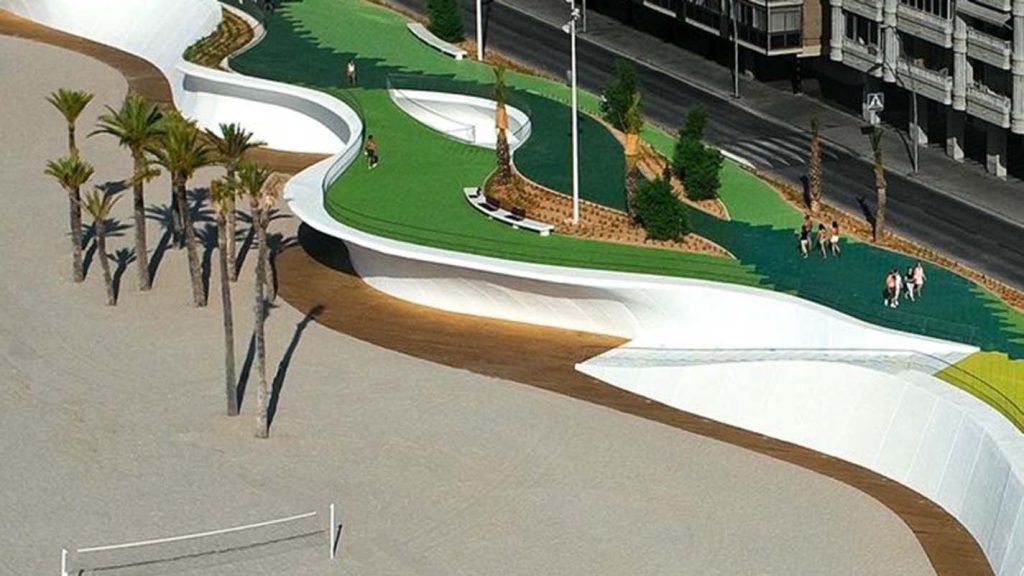 Sunset Spectacles: Mesmerizing Evenings in Benidorm
As the day winds down, Benidorm transforms into a vibrant hub for nightlife enthusiasts. Head to the bustling Avenida de Mallorca, affectionately known as "The Square," where an array of bars, pubs, and nightclubs light up the city. Enjoy live music, dance to the beats of DJs, and savor refreshing cocktails as you mingle with both locals and fellow travelers. For a more refined evening, opt for a dinner cruise along the coast, where you can witness the sun setting over the horizon in a dazzling display of colors.
Practical Tips: Navigating Benidorm with Ease
To ensure a seamless and enjoyable experience in Benidorm, consider these practical tips:
a. Stay hydrated and protect yourself from the sun with sunscreen, particularly during the hot summer months.
b. Utilize public transportation or walk to explore the city, as parking can be challenging in busy areas.
c. Embrace the local cuisine by trying traditional Spanish dishes at local eateries.
d. Obtain comprehensive travel insurance to provide peace of mind during your vacation.
Benidorm, with its captivating beaches, cultural treasures, thrilling adventures, and vibrant nightlife, is an idyllic coastal paradise waiting to be discovered. This guide has provided you with a glimpse of the wonders that await you in Benidorm, along with practical tips for navigating the city with ease. So, embark on your unforgettable journey to Benidorm and immerse yourself in its mesmerizing beauty, creating cherished memories that will linger in your heart forever.