Welcome to the mesmerizing island of Mallorca, a Mediterranean paradise known for its stunning landscapes, vibrant culture, and warm hospitality. I will unveil the diverse options available for navigating the island, ensuring a hassle-free and convenient exploration of Mallorca's hidden gems.
Renting a Car: The Freedom of Independent Travel
Renting a car is a popular choice for travelers seeking the freedom to explore Mallorca at their own pace. Car rental agencies are conveniently located at the airport and major towns, offering a wide range of vehicles to suit individual needs. With well-maintained roads and clear signage, driving in Mallorca is a pleasant experience, providing access to remote areas and off-the-beaten-path destinations.
Pros:
Unrestricted exploration of the island's scenic countryside and charming villages.
Flexibility to create a personalized itinerary tailored to your preferences.
Convenient for families and groups, allowing easy access to multiple attractions in a single day.
Cons:
Limited parking spaces in crowded tourist areas, especially during peak seasons.
Some mountainous roads may be narrow and winding, requiring cautious navigation.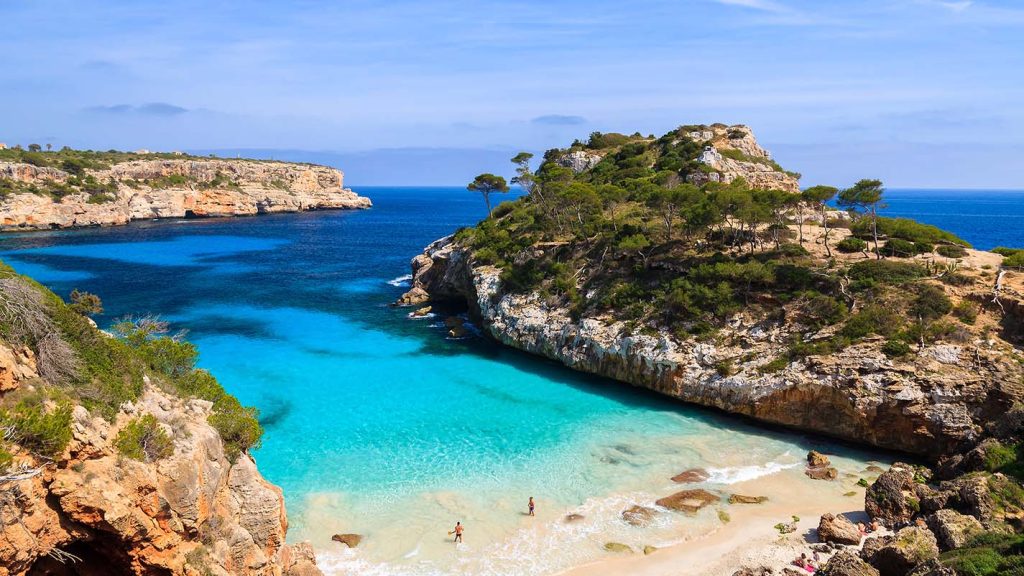 Public Buses: Budget-Friendly Island Connectivity
Mallorca boasts an extensive public bus network operated by TIB (Transport de les Illes Balears), providing an affordable and efficient way to explore the island. The buses connect major towns, popular attractions, and even remote villages, making them an excellent choice for budget-conscious travelers. Tickets can be purchased onboard or in advance at designated points.
Pros:
Cost-effective transportation option for budget travelers.
Extensive coverage of the island, connecting various towns and attractions.
Opportunity to interact with locals and experience authentic island life.
Cons:
Longer travel times compared to private transportation options.
Limited frequency on some routes during non-peak seasons.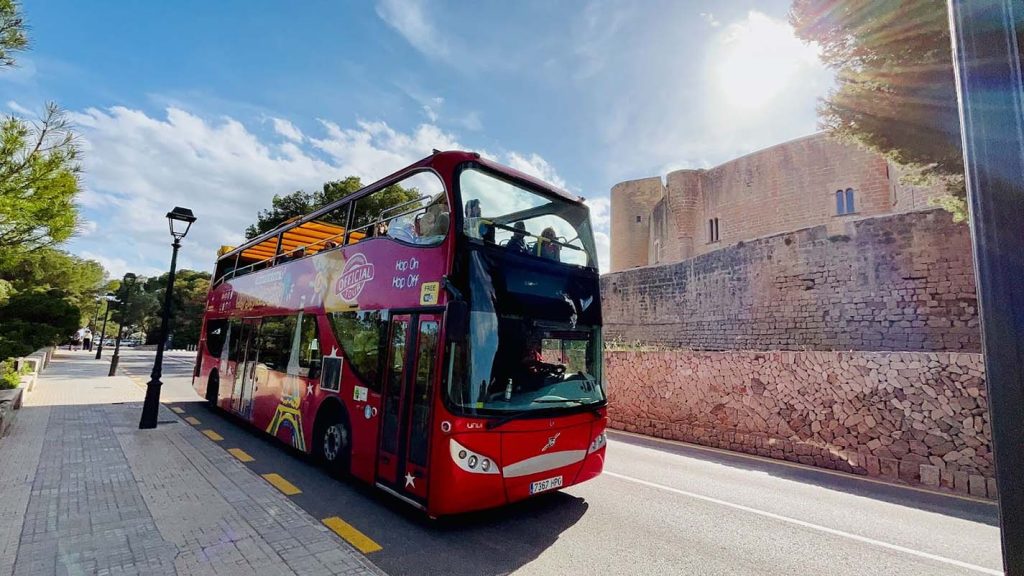 Trains: A Scenic Journey Back in Time
The Sóller Railway offers a delightful and nostalgic train ride between Palma and Sóller, showcasing the island's picturesque landscapes and lush valleys. With vintage wooden carriages and old-world charm, the train journey is an authentic experience, evoking the spirit of a bygone era. Upon arriving in Sóller, travelers can further explore the town or take a scenic tram ride to the charming Port de Sóller.
Pros:
Leisurely and picturesque journey, perfect for sightseeing and photography.
Unique opportunity to relish the historic charm of a vintage train.
Convenient access to Sóller and Port de Sóller for further exploration.
Cons:
Limited train routes, as the Sóller Railway is the only train service on the island.
Trains may be crowded during peak tourist seasons.
Taxis: On-Demand Comfort and Accessibility
Taxis are readily available in major towns, tourist hotspots, and at the airport, offering convenient transportation with just a wave of your hand. Mallorcan taxis are metered, and fares are regulated by the government, ensuring transparent pricing. Taxis are an excellent option for short trips within towns or when seeking direct and hassle-free transport.
Pros:
Easy accessibility, with taxi stands in popular areas and at key transport hubs.
Ideal for short trips or when carrying heavy luggage.
Air-conditioned and comfortable rides for a pleasant journey.
Cons:
Taxis can be relatively more expensive compared to other transport modes.
Availability may be limited in remote or less-touristy areas.
Biking: Eco-Friendly Adventures on Two Wheels
For adventure seekers and eco-conscious travelers, biking offers a unique and sustainable way to explore Mallorca's natural beauty. The island features several cycling routes, from leisurely coastal paths to challenging mountain trails. Rental shops offer a variety of bikes, including road bikes, mountain bikes, and e-bikes, catering to all skill levels.
Pros:
Environmentally friendly and health-conscious mode of transport.
Varied cycling routes to suit different preferences and fitness levels.
Up-close experiences of Mallorca's picturesque landscapes.
Cons:
Challenging terrains may require physical fitness and cycling experience.
Longer distances may require careful planning and sufficient hydration.
Ferries: Island Hopping Adventures
Mallorca's strategic location in the Mediterranean makes it an excellent base for island hopping to the neighboring Balearic Islands. Ferries connect Mallorca to Ibiza, Menorca, and Formentera, offering opportunities to explore the diverse beauty of the archipelago.
Pros:
Exciting island-hopping adventures to discover the unique charm of neighboring Balearic Islands.
Scenic boat rides providing stunning views of the Mediterranean Sea.
Possibility for day trips and extended island explorations.
Cons:
Ferry schedules may be less frequent during non-peak seasons.
Prices for inter-island ferries can vary, and advance bookings are recommended.
Mallorca's transport guide offers a plethora of options for convenient and seamless exploration of its captivating landscapes, vibrant towns, and enchanting coastlines. Whether you prefer the freedom of renting a car, the affordability of public buses, the nostalgia of a scenic train ride, the convenience of taxis, the adventure of biking, or the excitement of island hopping by ferry, each mode of transport offers a unique experience. As a travel blogger, I encourage you to choose the mode of transportation that best aligns with your preferences and travel style, allowing you to create cherished memories as you uncover the breathtaking beauty and diverse charm of Mallorca, the jewel of the Mediterranean.