Welcome to the captivating city of Benidorm, a picturesque coastal gem nestled on Spain's Costa Blanca. I will delve into the various transportation options available in Benidorm, providing valuable tips to help you move around the city effortlessly. Whether you prefer public transportation, taxis, or exploring on foot, this guide will ensure your transportation experience is smooth, allowing you to fully immerse yourself in the allure of Benidorm.
Public Buses: Efficient and Budget-Friendly Travel
Benidorm boasts a well-organized local bus network operated by EMT (Empresa Municipal de Transportes). Recognizable by their distinctive blue color, the buses offer a cost-effective and efficient way to traverse the city. With numerous routes covering popular tourist spots, beaches, and attractions, the local buses are a convenient option for exploring Benidorm on a budget. Tickets can be purchased directly from the bus driver or opt for a reloadable travel card for extended stays.
Pro Tip: Save money with a Bonobus card, ideal for frequent travelers as it offers significant discounts on regular fares.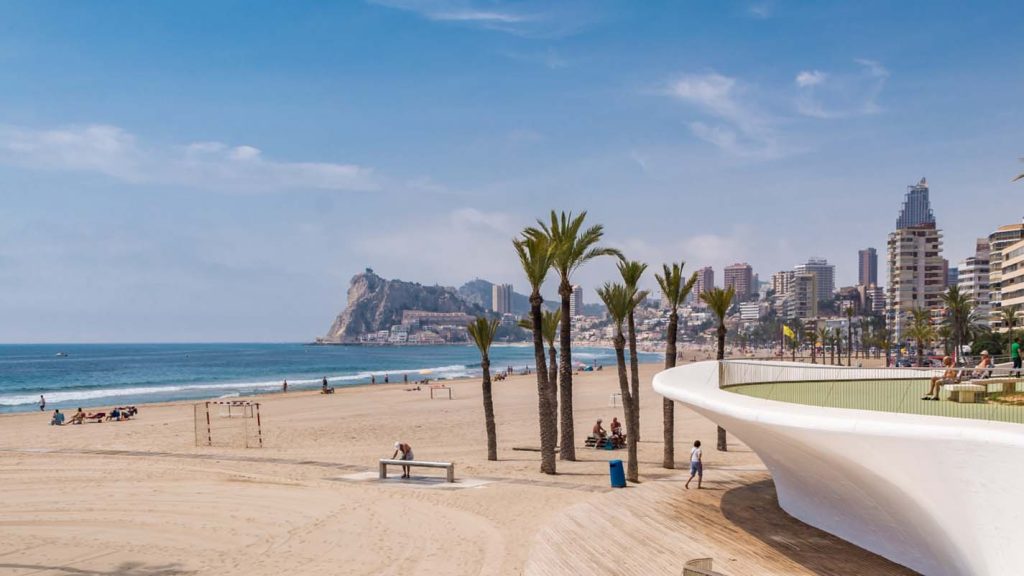 Trams: Scenic Rides along the Coastline
For a scenic journey along the coast, the tram system in Benidorm is a must-try. Connecting Benidorm to neighboring towns like Alicante and Denia, the tram offers breathtaking views of the Mediterranean Sea. The route between Benidorm and Alicante, in particular, is popular for its picturesque coastal views. Tickets can be bought at tram stations or onboard, and the trams are known for their punctuality and comfort.
Pro Tip: Take the tram to explore nearby towns such as Altea or Villajoyosa for a delightful day trip filled with charm and local culture.
Taxis: Convenience at Your Fingertips
Taxis in Benidorm provide a convenient and door-to-door travel option, especially for those seeking private and direct transportation. Taxis can be easily hailed from designated taxi ranks or booked through popular ride-hailing apps like MyTaxi or Uber. While taxis may be slightly more expensive compared to public transport, they are a practical choice for short distances or when carrying luggage. Always check the fare chart displayed inside the taxi to avoid any surprises.
Pro Tip: Negotiate a fixed fare for longer trips or request the driver to use the meter for shorter distances to ensure a fair price.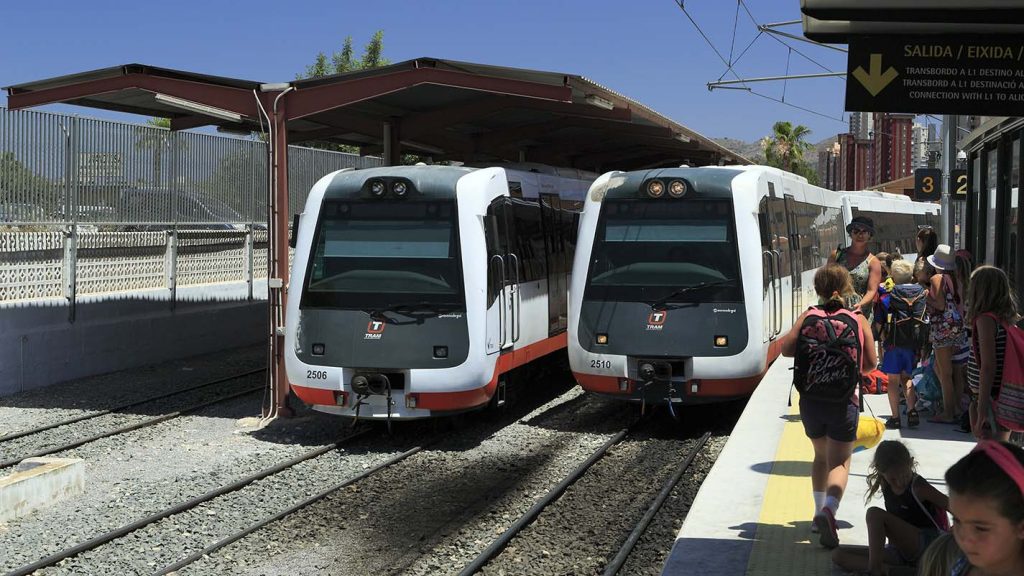 Walking and Cycling: Leisurely Explorations
Benidorm's compact size and pedestrian-friendly streets make walking an excellent option for discovering the city's vibrant neighborhoods and charming corners. Stroll along the beachfront promenades or wander through the historic Old Town to absorb the local ambiance and uncover hidden gems at your own pace. Additionally, bike rental services are available for a green and enjoyable way to get around, especially for exploring nearby areas.
Pro Tip: Wear comfortable shoes for walking, and use the dedicated bike lanes along major roads for safe cycling.
Renting a Car: Freedom to Explore Beyond Benidorm
For those seeking to venture beyond Benidorm and explore the scenic surroundings at their own pace, renting a car is a fantastic option. Several car rental agencies operate in the city, offering a range of vehicles to suit your needs. Having a car provides the freedom to discover hidden beaches, visit remote villages, and explore the stunning landscapes of Costa Blanca.
Pro Tip: Check for parking availability at your accommodation or consider booking a hotel with parking facilities to avoid any parking challenges.
With a multitude of transportation options available, navigating Benidorm has never been more convenient. Whether you opt for local buses for budget-friendly travel, indulge in the scenic tram rides, rely on taxis for ease and convenience, explore on foot or by bicycle for leisurely experiences, or rent a car for the freedom to roam, Benidorm offers diverse choices to cater to every traveler's preferences. Embrace these transportation tips to ensure a seamless journey from point A to point B, allowing you to fully immerse yourself in the enchanting allure of this coastal paradise on Spain's Costa Blanca.