Among these, Turkey stands out for its rich history, stunning landscapes, and cultural heritage. One of the most alluring aspects of Turkish culture is its time-honored spa traditions. let's embark on a journey to discover Turkey's spa hideaways, where ancient rituals meet modern luxury. From traditional hammams to opulent spa resorts, we will explore the art of indulgence and relaxation in the captivating land of Turkey.
The Timeless Charm of Turkish Hammams
Our spa odyssey begins with the legendary Turkish hammams, the heart and soul of the country's bathing culture. These historical gems have been integral to Turkish society for centuries, offering not just physical cleansing but also a space for socializing and rejuvenation. Step into the grandeur of iconic hammams like Cagaloglu Hamam in Istanbul and Cemberlitas Hamam in Cappadocia, where you can experience traditional hammam rituals, invigorating body scrubs, and soul-soothing massages. Let the centuries-old traditions pamper your body and soul, leaving you feeling refreshed and revitalized.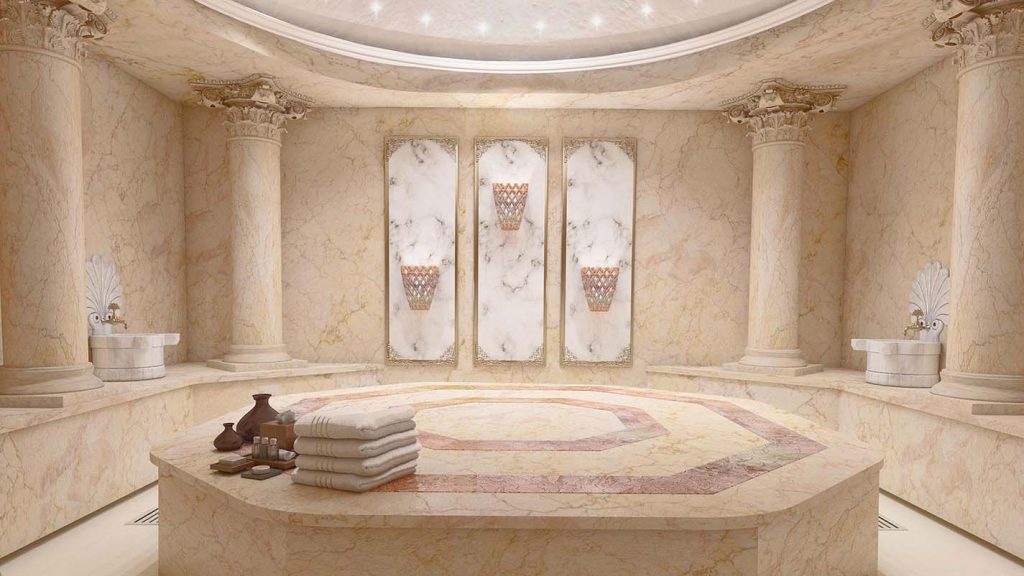 Luxurious Spa Resorts: Where Modern Comfort Meets Turkish Elegance
For those seeking a lavish retreat, Turkey's luxury spa resorts seamlessly blend modern comforts with traditional Turkish hospitality. Along the Aegean and Mediterranean coasts, you'll find an array of world-class spa resorts that cater to your every need. D-Hotel Maris in Marmaris and Hillside Beach Club in Fethiye are just a few examples of upscale havens where you can indulge in a plethora of wellness treatments against the backdrop of awe-inspiring natural beauty.
Pampering in Pamukkale: A Marvel of Thermal Springs and Cotton Castles
Venture to Pamukkale, famously known as the "Cotton Castle," where nature has sculpted a surreal landscape of thermal springs and terraces. These mineral-rich waters offer both healing properties and a mesmerizing sight. Besides the therapeutic baths, Pamukkale is home to the ancient city of Hierapolis, adding historical significance to its allure. Surrender to the calming embrace of the thermal pools or immerse yourself in the therapeutic mud for an experience of pure rejuvenation.
Cappadocia's Cave Retreats: A Serene Haven Amidst Surreal Landscapes
The extraordinary landscapes of Cappadocia, with its cave dwellings and fairy chimneys, offer a haven of tranquility and spiritual rejuvenation. Embrace the unique setting by staying in a cave hotel, such as Museum Hotel or Gamirasu Cave Hotel, where you can unwind amidst an ambiance of serenity. Many of these cave hotels also feature exclusive spa facilities, where ancient healing rituals and modern wellness treatments blend seamlessly with the captivating Cappadocian scenery.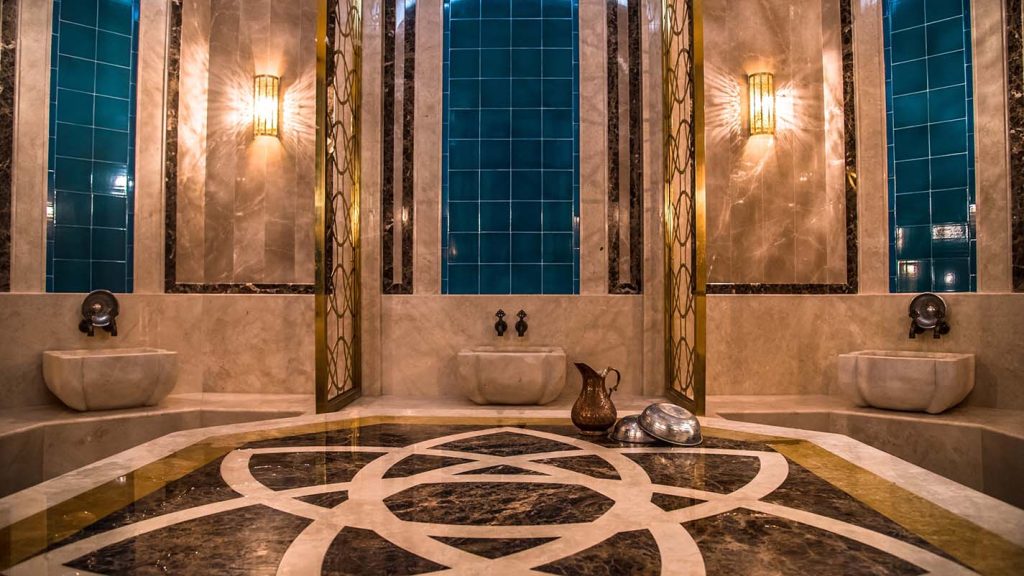 Bodrum's Bodacious Spas: Mediterranean Elegance and Turkish Charm
Bodrum, the "St. Tropez of Turkey," effortlessly blends Mediterranean elegance with authentic Turkish charm. Along its picturesque coastline, you'll discover several upscale spa resorts, including the Mandarin Oriental Bodrum and Six Senses Kaplankaya, each offering breathtaking sea views and world-class wellness amenities. Surrender yourself to the expert hands of skilled therapists and embrace the soothing power of the Mediterranean waves.
Thermal Treasures of Bursa
Bursa, Turkey's first capital, boasts not only historical significance but also thermal treasures that promise relaxation and rejuvenation. Escape to Bursa's thermal spas, such as the Kervansaray Thermal Hotel, and immerse yourself in the naturally warm waters with therapeutic properties. Dating back to Roman times, Bursa's spa traditions continue to attract travelers seeking tranquility and wellness.
Turkey's spa hideaways offer an irresistible blend of ancient traditions and contemporary luxury, promising an unforgettable experience for travelers in search of indulgence and relaxation. From the timeless allure of Turkish hammams to the opulent comfort of spa resorts, from the mystical landscape of Pamukkale to the serenity of Cappadocia's cave retreats, each spa destination in Turkey offers a unique journey to relaxation and renewal. So, let the magic of Turkey's spa traditions embrace you, allowing you to immerse yourself in an oasis of bliss and serenity. Whether you seek healing, pampering, or simply a memorable escape, Turkey's spa hideaways are ready to cocoon you in a world of pure delight and well-being.