Barcelona, the enchanting capital of Catalonia in Spain, is a city that captivates visitors with its vibrant culture, rich history, stunning architecture, and beautiful beaches. I will take you on a virtual journey through Barcelona's top 10 must-visit attractions, providing insights into the unique charm and allure of each destination. From iconic landmarks to hidden gems, Barcelona offers a diverse range of experiences that will leave you in awe.
Sagrada Família: Gaudí's Architectural Masterpiece
No trip to Barcelona is complete without admiring the architectural wonder that is the Sagrada Família. Designed by the visionary architect Antoni Gaudí, this basilica is an absolute masterpiece. Its intricate facades, stunning stained glass windows, and soaring towers make it a must-visit attraction. To avoid long queues, it's advisable to book your tickets in advance and make the most of your time inside this awe-inspiring landmark.
Park Güell: A Whimsical Wonderland
Another gem by Gaudí, Park Güell is a whimsical park that transports you into a fairytale world. With its colorful mosaic tiles, quirky sculptures, and panoramic views of the city, this park offers a delightful escape from the hustle and bustle of urban life. Take a leisurely stroll through the park's enchanting pathways, and don't forget to capture a photo at the iconic dragon staircase.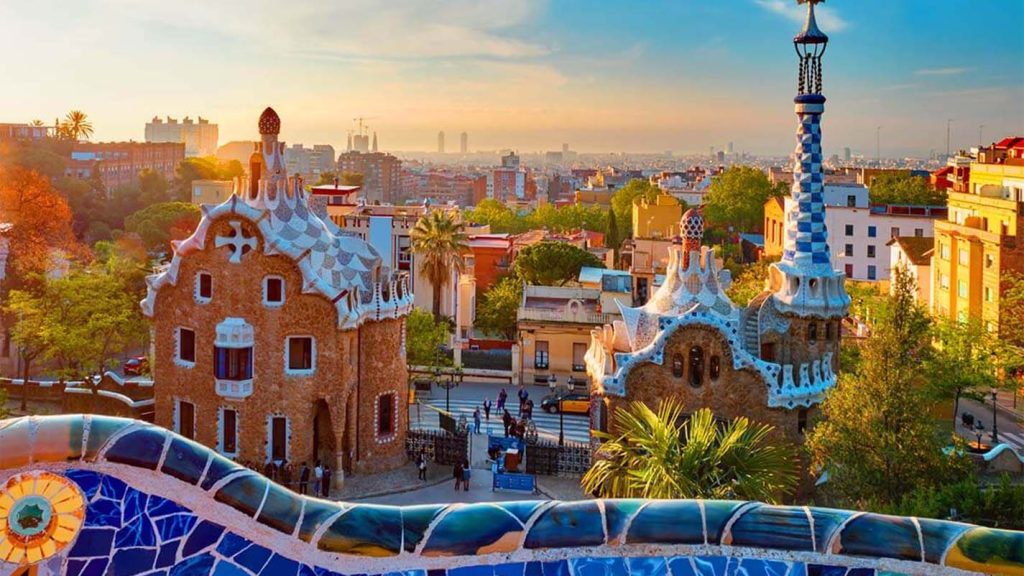 La Rambla: The Pulsating Heart of Barcelona
La Rambla, a bustling tree-lined boulevard in the heart of the city, is a lively promenade filled with shops, restaurants, street performers, and a vibrant atmosphere. Take a leisurely walk along La Rambla and explore its side streets and hidden squares, such as Plaça Reial, to fully savor the city's unique ambiance.
Barri Gòtic (Gothic Quarter): A Journey into the Past
Step back in time as you wander through the narrow alleys of Barri Gòtic, Barcelona's charming Gothic Quarter. This historic neighborhood is dotted with medieval buildings, ancient cathedrals, and quaint squares. Get lost in its labyrinthine streets, discover hidden cafes, and immerse yourself in the historical ambiance that permeates every corner.
Casa Batlló: Art Nouveau Marvel
Casa Batlló, yet another architectural marvel by Gaudí, is a striking example of the Art Nouveau style. Its colorful facade, undulating shapes, and innovative design make it a true sight to behold. Take a guided tour inside to learn about Gaudí's revolutionary architectural techniques and the fascinating history behind this unique building.
Camp Nou: A Mecca for Football Enthusiasts
For football aficionados, a visit to Camp Nou, the home stadium of FC Barcelona, is a pilgrimage of sorts. Take a stadium tour to explore the player's tunnel, the pitch, and the impressive trophy room. Experiencing the electrifying atmosphere of a live football match at Camp Nou is an experience like no other.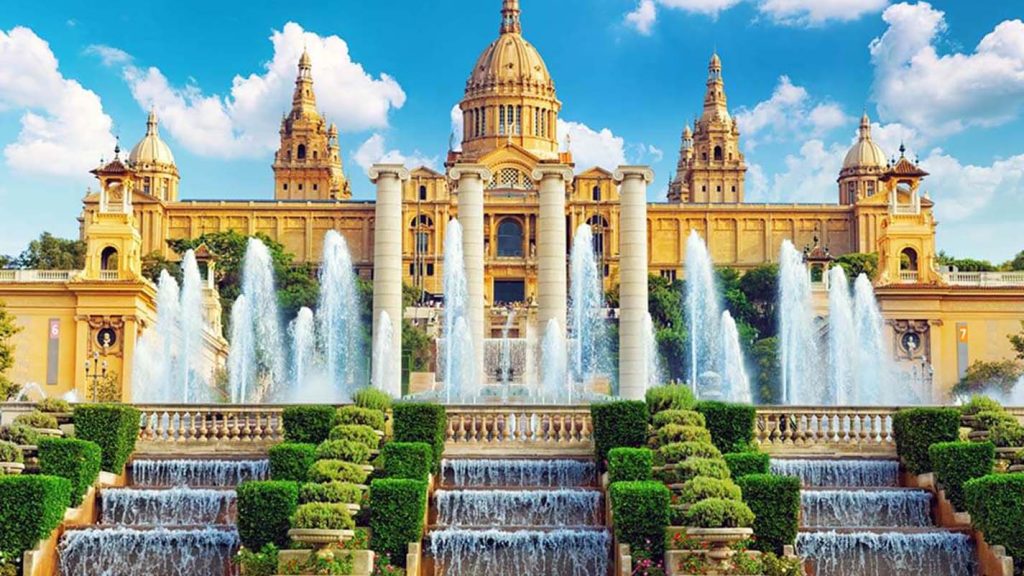 Casa Milà (La Pedrera): A Stone Quarry Turned Architectural Gem
Casa Milà, also known as La Pedrera, is another architectural gem by Gaudí that stands out with its unconventional design and undulating facade. Inside, an exhibition provides insights into Gaudí's visionary architectural approach and the history of the building. Don't miss the rooftop, where sculptural chimneys offer breathtaking panoramic views of the city.
Montjuïc: A Hill of Cultural Treasures
Montjuïc, a hill overlooking the city, is a treasure trove of cultural attractions. Visit Montjuïc Castle for historical insights and stunning vistas, explore the Magic Fountain of Montjuïc, and immerse yourself in art at the Museu Nacional d'Art de Catalunya (MNAC). The Montjuïc Cable Car offers a scenic ride to the hilltop, adding to the allure of this cultural hotspot.
Barceloneta Beach: Sun, Sand, and Sea
Barcelona's coastline boasts several beautiful beaches, with Barceloneta Beach being a favorite among locals and tourists alike. Relax on the golden sands, take a refreshing dip in the Mediterranean Sea, and relish the vibrant beachfront ambiance. After a day of sunbathing, head to one of the beachside chiringuitos to indulge in delicious seafood dishes.
Tibidabo: A Fairground with a View
For a blend of fun and nostalgia, Tibidabo, an amusement park that has been entertaining visitors for over a century, is a must-visit destination. Besides its vintage rides and attractions, Tibidabo offers breathtaking views of Barcelona from its hilltop location. Taking a ride on the iconic Ferris wheel provides a bird's-eye view of the city's stunning panorama.
Barcelona, a city where history, art, culture, and modernity intertwine harmoniously, offers a plethora of attractions that will mesmerize and delight every traveler.From Gaudí's architectural wonders to the lively streets of La Rambla, the Gothic Quarter's historical charm to the beachfront bliss of Barceloneta, each destination adds a distinct layer to Barcelona's allure. So, embark on an unforgettable journey through the enchanting city of Barcelona, where the past and present blend seamlessly, creating a truly remarkable experience for all.