Welcome to the mesmerizing Canary Islands, a captivating archipelago in the heart of the Atlantic Ocean, renowned for its diverse beauty, year-round sunshine, and unique blend of nature and culture. I am thrilled to guide you on an unforgettable journey to the Canary Islands, where sun-kissed beaches, dramatic volcanic landscapes, and vibrant local traditions await. we will embark on a virtual tour to explore the allure of each island, from the breathtaking landscapes of Tenerife to the untouched charm of El Hierro. Prepare to be captivated by the essence of these islands as we uncover the secrets of this extraordinary destination, where every moment is a blend of relaxation, adventure, and natural wonder.
Tenerife: The Crown Jewel of the Canaries
Tenerife, the largest and most diverse of the Canary Islands, offers a fascinating array of experiences for every traveler. The island's centerpiece is Mount Teide, Spain's highest peak and a UNESCO World Heritage Site. A visit to Teide National Park promises an otherworldly journey through ancient lava flows and surreal volcanic craters. For beach lovers, Tenerife's coastal strips, such as Playa de las Americas and Los Cristianos, offer sun-soaked shores and an array of water sports activities. The island's lively capital, Santa Cruz de Tenerife, delights with a mix of historical architecture, modern shopping, and a thriving arts scene.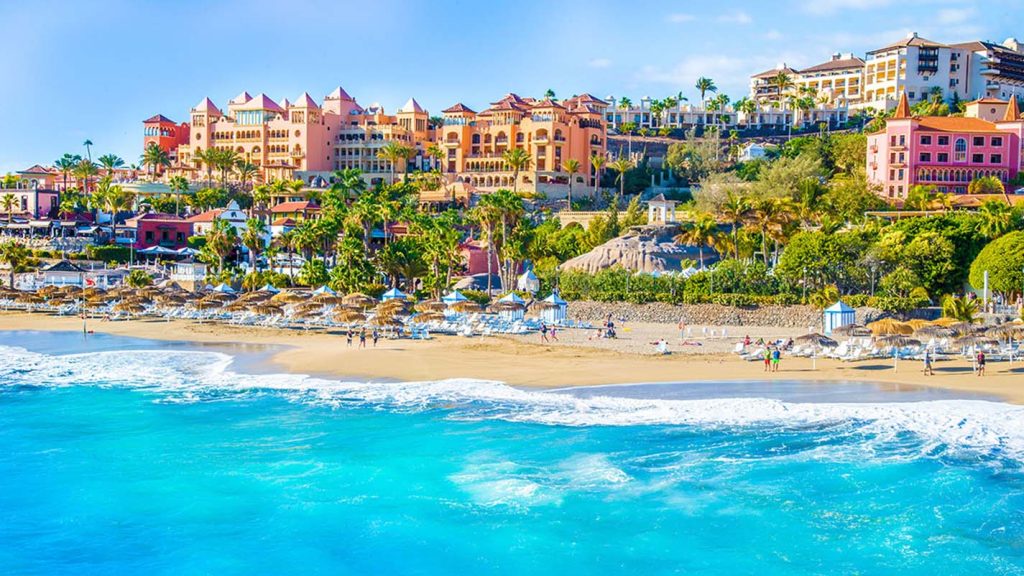 Gran Canaria: A Nature Lover's Playground
Gran Canaria, a true paradise for nature enthusiasts, boasts diverse landscapes packed into a relatively small area. From the golden dunes of Maspalomas to the lush forests of Tamadaba Natural Park, the island caters to every taste. Explore the volcanic Caldera de Bandama or immerse yourself in the charm of Teror, with its colorful houses and rich history. The capital city, Las Palmas de Gran Canaria, enchants with its beautiful beaches, cultural attractions, and bustling streets, making it an unmissable destination on the island.
Lanzarote: A Volcanic Wonderland
Lanzarote is a captivating island, often compared to walking on the moon due to its striking volcanic landscapes. Timanfaya National Park showcases geothermal activity, and the sight of food being cooked using natural heat from the Earth's core is awe-inspiring. Jameos del Agua, a series of volcanic caves transformed into a cultural center by artist César Manrique, offers an artistic perspective on Lanzarote's unique geology. For a taste of local culture, explore the picturesque village of Yaiza or the charming town of Teguise, where traditional markets and local crafts abound.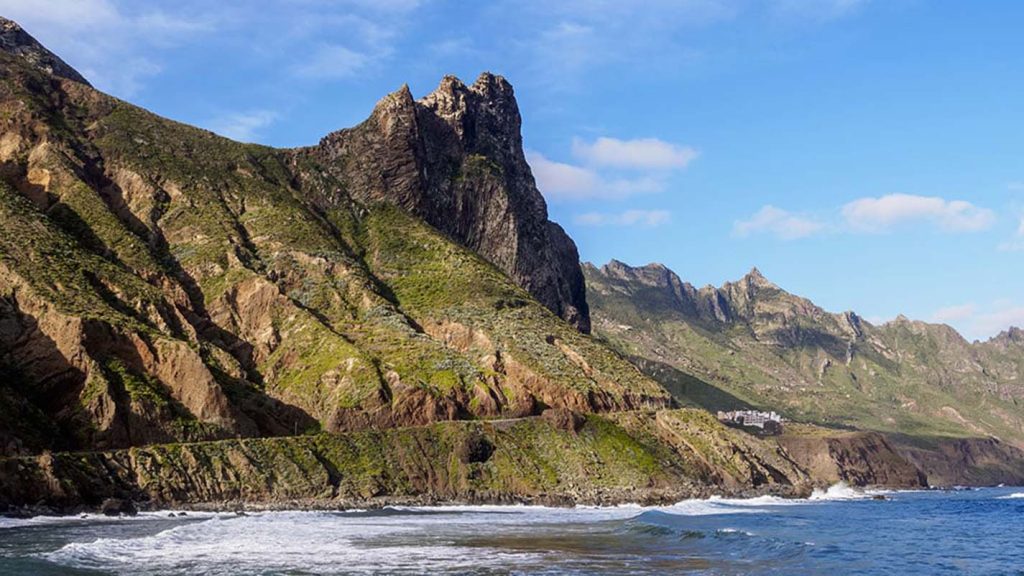 Fuerteventura: Paradise for Water Sports Enthusiasts
Fuerteventura is a haven for water sports enthusiasts, boasting some of the world's best surfing and windsurfing conditions. Its vast, pristine beaches, such as Corralejo and Costa Calma, attract sun-seekers and thrill-seekers alike. Explore the sand dunes of Corralejo Natural Park or embark on a boat trip to Isla de Lobos, a small island with crystal-clear waters perfect for snorkeling. Fuerteventura's laid-back atmosphere and untouched natural beauty make it a favorite destination for those seeking a tranquil escape.
La Palma: The Green Pearl of the Canaries
Known as La Isla Bonita (The Beautiful Island), La Palma enchants visitors with its lush forests, dramatic cliffs, and unspoiled landscapes. Hiking enthusiasts will find paradise here, with a network of well-marked trails crisscrossing the island's interior. The Caldera de Taburiente National Park offers breathtaking views of a volcanic crater surrounded by ancient forests. Stroll through the charming town of Santa Cruz de La Palma, where well-preserved colonial architecture and cobbled streets create an inviting ambiance.
La Gomera: A Serene Retreat
La Gomera beckons travelers with its serene and laid-back ambiance, making it a perfect escape from the bustling world. The island's diverse landscapes range from deep ravines to lush forests, and the Garajonay National Park, a UNESCO World Heritage Site, showcases an ancient laurel forest. Discover the island's unique whistled language, Silbo Gomero, a UNESCO-recognized form of communication used across the steep ravines. For those seeking tranquility and nature's embrace, La Gomera is a hidden gem waiting to be explored.
The Canary Islands are a captivating fusion of sun, sand, and volcanic landscapes, offering an unparalleled escape into a world of wonder and enchantment. Each island in this archipelago holds a unique charm, from the majestic landscapes of Tenerife to the lunar vistas of Lanzarote and the untouched beauty of El Hierro. Whether you seek relaxation on sun-drenched beaches, adventure amidst volcanic wonders, or immersion in rich local culture, the Canary Islands will exceed your every expectation. As a travel blogger, I encourage you to embark on this unforgettable journey to the Canary Islands, where the magic of sun, sand, and volcanic landscapes will forever imprint your soul with cherished memories.