Welcome to the captivating island of Mallorca, where the azure Mediterranean Sea meets the majestic Serra de Tramuntana mountain range. The Serra de Tramuntana offers a haven for nature lovers and hiking enthusiasts, with its breathtaking landscapes, quaint villages, and ancient terraces harmoniously blending with the rugged terrain. Join me as we lace up our hiking boots and traverse the scenic trails that weave through this stunning mountain paradise.
Unveiling the Splendor of Serra de Tramuntana
Stretching along Mallorca's northwest coast, the Serra de Tramuntana is a captivating mountain range defined by its limestone peaks, deep valleys, and terraced slopes. Embracing a stark contrast to the island's coastal beauty, this rugged landscape provides a perfect escape into the arms of nature. Spanning approximately 90 kilometers, the range boasts an array of hiking trails suitable for hikers of all levels, making it a must-visit destination for those seeking outdoor adventure.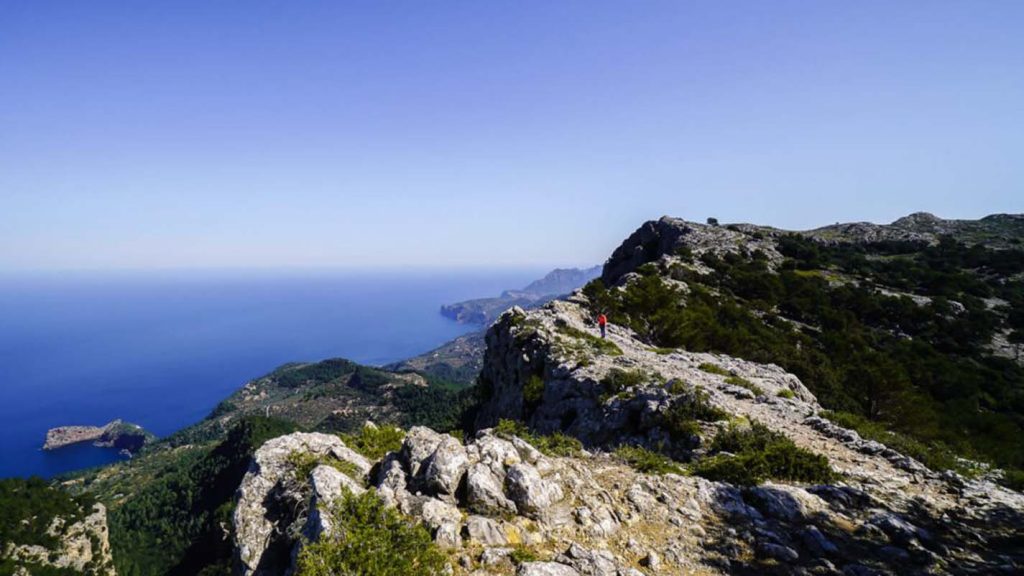 Trails for Every Hiker
Regardless of your experience level, the Serra de Tramuntana offers trails to suit your preferences and capabilities. For leisurely strolls, embrace the easy coastal paths that treat you to stunning Mediterranean vistas. If you crave an adrenaline rush, conquer the challenging peaks like Puig de Massanella or Puig Major, the island's highest point. From meandering paths through fragrant pine forests to traversing olive groves and ancient terraces, the trails of Serra de Tramuntana promise a new adventure at every turn.
Valldemossa: A Serene Mountain Village
No hiking journey in Serra de Tramuntana is complete without visiting Valldemossa, a tranquil mountain village exuding charm with its stone houses and cobbled streets. Steeped in history, Valldemossa was once the residence of famed composer Frédéric Chopin and writer George Sand. Delight in exploring the Royal Carthusian Monastery, where Chopin once resided, and be captivated by the serene ambiance that has inspired countless artists and writers throughout the ages.
Deià: Where Mountains Embrace the Sea
Venture further along the trail to Deià, another picturesque village cradled amidst the Serra de Tramuntana's embrace. Here, the mountains seem to lovingly meet the Mediterranean Sea, creating a mesmerizing backdrop that enchants visitors. An artists' haven, Deià exudes an artistic aura, drawing inspiration from the ethereal beauty of its surroundings. Wander through narrow streets adorned with vibrant bougainvillea and immerse yourself in the creative spirit that infuses the village.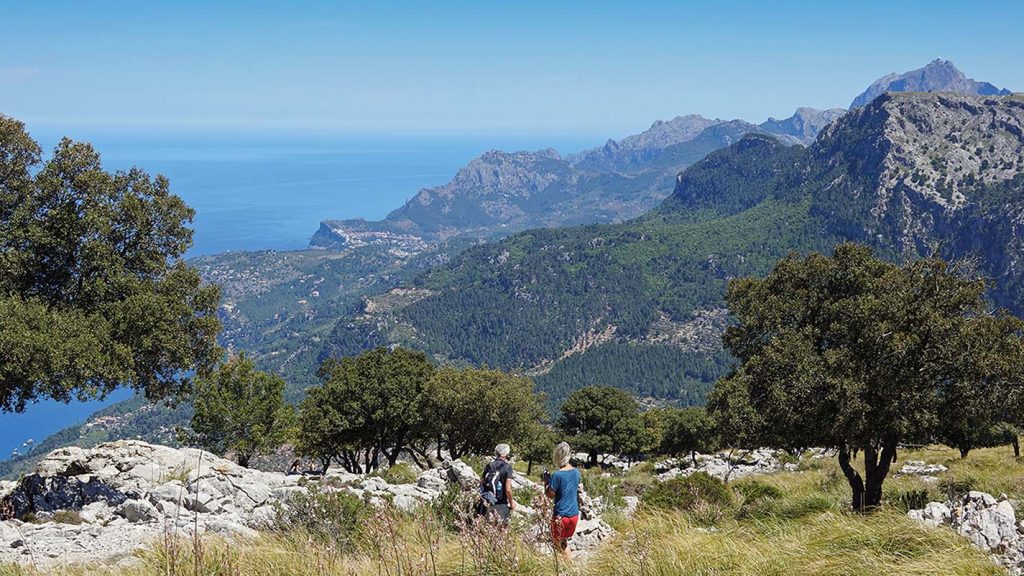 Mesmerizing Viewpoints
Serra de Tramuntana is sprinkled with breathtaking viewpoints that unveil panoramic vistas of Mallorca's coastal and mountain scenery. From the enchanting Mirador de Ses Barques in Valldemossa to the awe-inspiring Mirador de Puig de l'Ofre, each viewpoint promises to leave you spellbound with its beauty. Capture these enchanting moments with your camera, immortalizing memories that will linger in your heart for years to come.
Sa Calobra: Nature's Masterpiece
Continue your hiking adventure to Sa Calobra, a unique destination where a torrential stream meets the sea, creating a natural spectacle of cascading waterfalls and turquoise waters. Accessible from Sa Calobra, the Torrent de Pareis offers a challenging yet rewarding hiking experience that reveals the raw beauty of Mallorca's landscape.
Responsible Hiking and Conservation
As responsible hikers, it is imperative to tread gently on the trails and respect the fragile ecosystem of Serra de Tramuntana. Adhere to designated paths, refrain from leaving any trace of litter, and abide by all guidelines set by local authorities. By preserving this natural treasure, we can ensure that generations to come will continue to relish its magnificence.
Embarking on a hiking odyssey through Mallorca's Serra de Tramuntana is an adventure that promises to immerse you in the island's raw beauty and cultural heritage. With trails catering to all levels, from leisurely coastal walks to conquering challenging summits, this range offers a diverse array of experiences. As you pass through picturesque villages like Valldemossa and Deià, and embrace awe-inspiring viewpoints, each step in Serra de Tramuntana unveils a new chapter in this enchanting outdoor escapade. Allow the magnificence of this UNESCO-listed mountain range and its scenic trails to captivate your soul, leaving you with cherished memories of Mallorca's natural wonderland.