Welcome to the Algarve, a hidden gem nestled on the sun-drenched southern coast of Portugal. The Algarve is a place where azure waters caress golden beaches, rugged cliffs harbor secret coves, and picturesque villages preserve centuries of history. we will uncover the hidden charms and lesser-known spots that make the Algarve an unmissable destination for every traveler seeking a blend of natural beauty, rich culture, and coastal allure. Join me as we embark on an extraordinary journey of discovery through Portugal's enchanting Algarve.
Lagos: A Historic Coastal Treasure
Our journey begins in Lagos, a coastal town steeped in history and vibrant energy. Wander through the narrow streets of the Old Town, where ancient walls and colorful facades narrate tales of the Algarve's past. Ponta da Piedade beckons adventurers to explore its maze of cliffs and sea caves by boat, revealing hidden grottoes and secluded beaches.
For nature lovers, Costa Vicentina Natural Park is a gateway to rugged coastal trails and pristine landscapes. Hike to cliff-top viewpoints for breathtaking panoramas of the Atlantic Ocean, or find solace on secluded beaches far from the bustling crowds.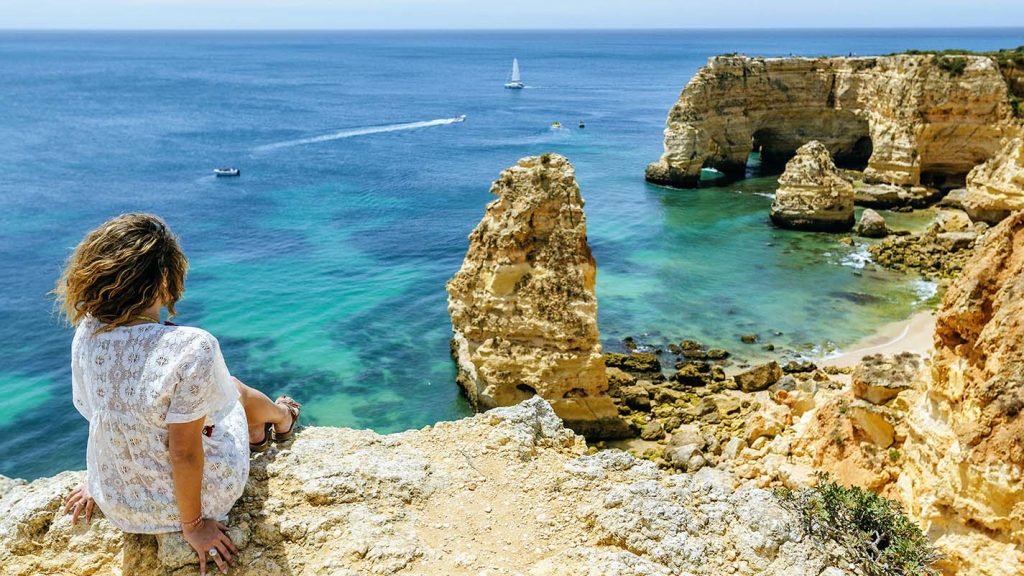 Carvoeiro: Secluded Coves and Serenity
Venturing further along the coast, we arrive at Carvoeiro, a charming village embraced by dramatic cliffs. Serenity fills the air, and nature's artistry is on display in Algar Seco, a collection of stunning rock formations and sea-carved sculptures. Explore this breathtaking wonderland by boat, capturing unforgettable memories of nature's masterpiece.
A visit to the famed Benagil Cave is an absolute must. Reachable by kayak or boat, this iconic cave enchants visitors with its sea arch and golden beach tucked away within its cavernous walls.
Albufeira: Modern Sophistication with a Historic Soul
Continuing eastward, we arrive at Albufeira, where modernity coexists harmoniously with its historic essence. The Old Town exudes old-world charm, with whitewashed buildings and a tranquil Fisherman's Beach, harkening back to its fishing village roots.
For a day of excitement, Zoomarine awaits with captivating marine shows, exhilarating water attractions, and educational experiences. It's a wonderful place for families and thrill-seekers alike.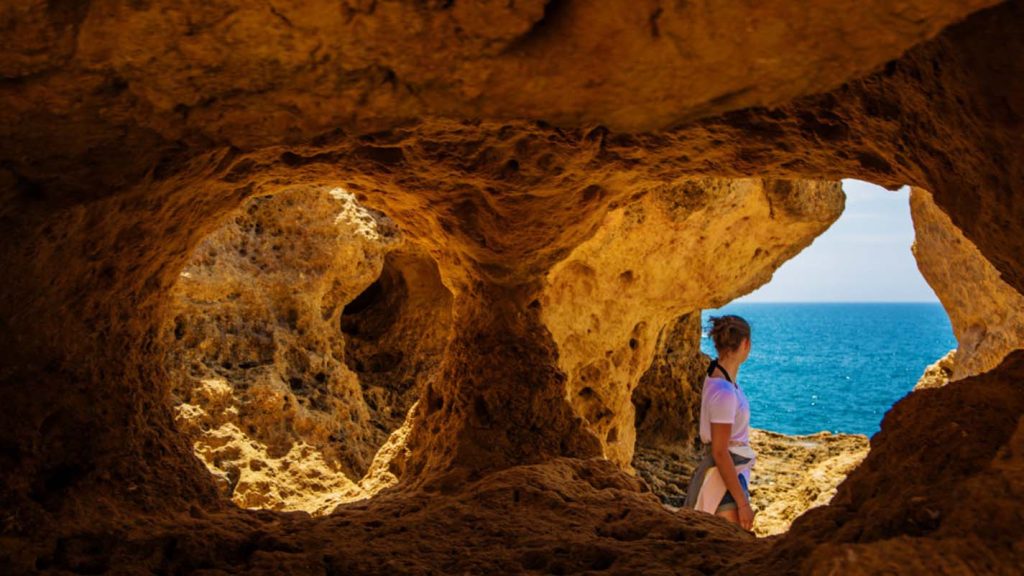 Tavira: An Architectural Gem
Further east, Tavira invites us to step back in time with its rich architectural heritage and cultural allure. Cross the ancient Roman bridge and meander through cobbled streets adorned with historic houses and churches. Traditional whitewashed buildings adorned with vibrant tiles create an enchanting ambiance.
An escape to Ilha de Tavira is a must-do. A short ferry ride transports you to this unspoiled island with pristine beaches, where relaxation and beachcombing reign supreme.
The Algarve, with its captivating coastal delights and hidden gems, is a paradise waiting to be explored. From Lagos' historic treasures and Carvoeiro's serene coves to Albufeira's vibrant charm and Tavira's architectural wonders, each destination offers a unique experience to cherish. Whether you seek adventure, cultural immersion, or simply a place to unwind, the Algarve embraces all who venture here with its coastal allure and rich heritage. So, pack your bags and embark on a journey of enchantment through Portugal's captivating Algarve – an experience that will leave you with cherished memories to last a lifetime.