Welcome to the Algarve, a sun-kissed paradise in the southern region of Portugal, renowned for its pristine beaches, azure waters, and captivating landscapes. Therefore,I am excited to introduce a handpicked selection of budget-friendly lodgings in the Algarve, where you can experience the region's beauty without stretching your wallet. These affordable accommodations offer comfort, convenience, and a delightful stay, proving that exploring the Algarve can be a budget-friendly yet unforgettable experience. Join me as we discover some fantastic budget lodgings in Portugal's captivating southern gem.
Albufeira
Albufeira is a vibrant resort town known for its stunning beaches, lively atmosphere, and charming Old Town. Despite its popularity, Albufeira provides several affordable lodging options that cater to budget-conscious travelers.
Hotel Recommendation: Cheerfulway Cerro Atlantico Apartamentos
Located close to the Old Town, Cheerfulway Cerro Atlantico Apartamentos offers self-catering apartments at a reasonable price. The apartments are equipped with kitchenettes, allowing you to prepare your meals and save on dining expenses. The property also features an outdoor pool and a sun terrace, perfect for unwinding after a day of exploring.
Booking Website: Secure your stay at Cheerfulway Cerro Atlantico Apartamentos on Booking.com, where you can find great deals and discounts.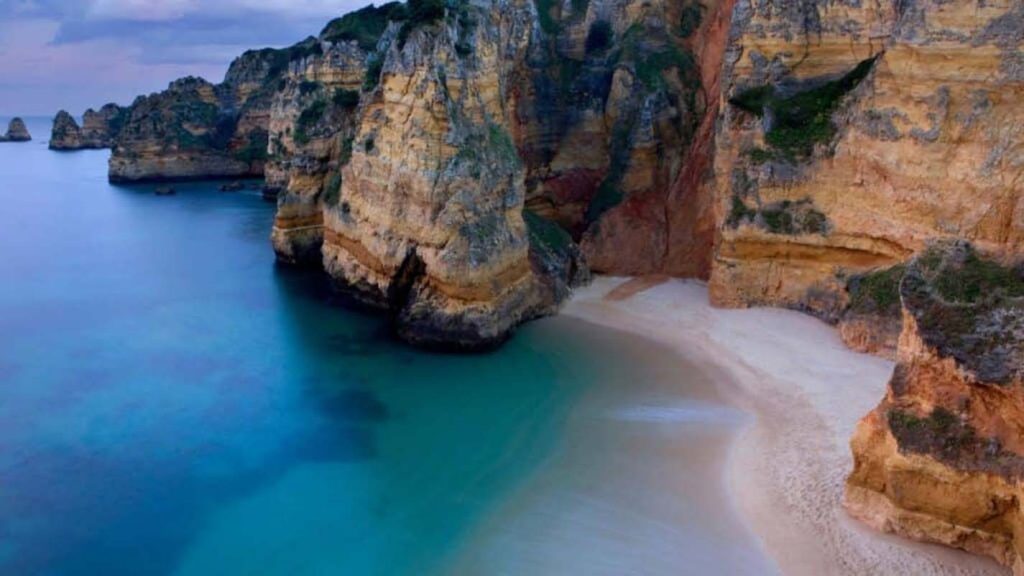 Lagos
Lagos is a historic coastal town with a laid-back ambiance, beautiful beaches, and a picturesque marina. Despite its charming allure, Lagos offers several budget-friendly accommodations that cater to travelers on a budget.
Hotel Recommendation: Lagos City Center Guest House & Hostel
For budget travelers, Lagos City Center Guest House & Hostel provides comfortable and affordable accommodation. This guesthouse is ideally located in the heart of the city, making it convenient to explore Lagos' attractions on foot. Choose from private rooms or dormitory-style accommodations, both of which come with essential amenities. The hostel also offers a shared kitchen and a cozy lounge area, fostering a friendly and social atmosphere.
Booking Website: Book your stay at Lagos City Center Guest House & Hostel on Booking.com for the best rates and special offers.
Faro
Faro, the capital of the Algarve, is a charming city steeped in history and culture. While often overlooked by tourists, Faro boasts budget-friendly lodgings for travelers seeking an authentic Portuguese experience.
Hotel Recommendation: Baixa Terrace Hostel
Baixa Terrace Hostel is a wallet-friendly option in Faro, offering affordable dormitory beds and private rooms. The hostel's rooftop terrace provides stunning views of the city, making it an ideal spot to unwind and socialize with fellow travelers. The central location allows easy access to Faro's historic center and public transportation, making it a convenient base for exploring the region.
Booking Website: Reserve your stay at Baixa Terrace Hostel on Booking.com and enjoy competitive rates and attractive deals.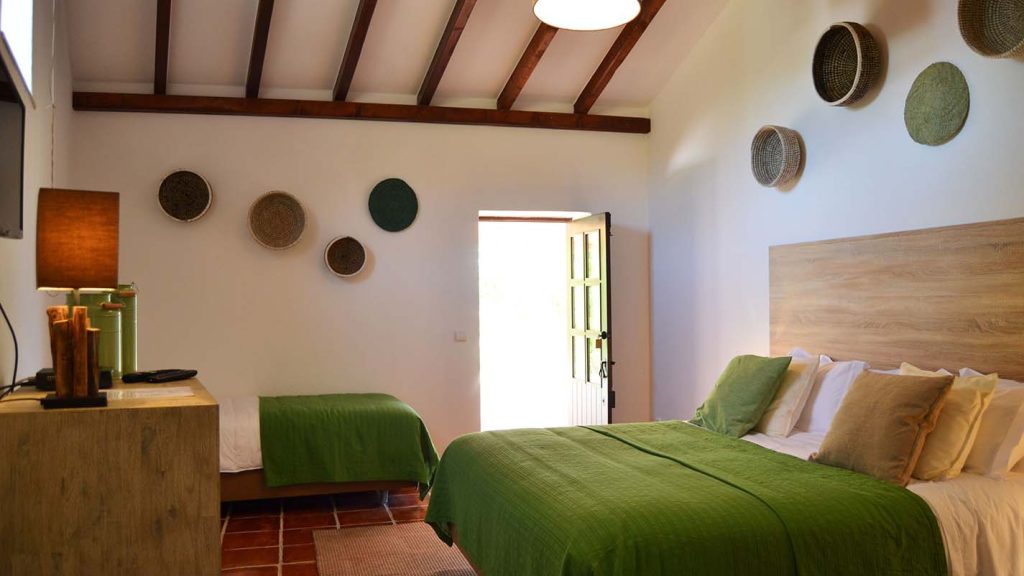 Portimão
Portimão is a coastal town known for its sandy beaches, bustling marina, and fresh seafood. This destination also offers budget accommodations for travelers eager to experience its coastal charm without splurging.
Hotel Recommendation: Hotel Made Inn
Hotel Made Inn is a budget-friendly option located in Portimão's city center, close to shops, restaurants, and public transport. The hotel offers comfortable rooms with essential amenities and a buffet breakfast to kickstart your day. The stunning Praia da Rocha beach is within walking distance, making it a great choice for beach lovers on a budget.
Booking Website: Find the best rates and exclusive promotions for Hotel Made Inn on Booking.com.
The Algarve, with its natural beauty and cultural allure, welcomes budget-conscious travelers with open arms. Whether you prefer the bustling resort towns like Albufeira or the history-rich cities of Lagos and Faro, these budget-friendly accommodations ensure a delightful stay without compromising on comfort. So, pack your bags, plan your Algarve adventure, and book your stay at one of these pocket-friendly options through Booking.com for an unforgettable and affordable experience in Portugal's captivating Algarve region.